INVNT EMEA MD, Claudia Stephenson on sustainability in the event industry.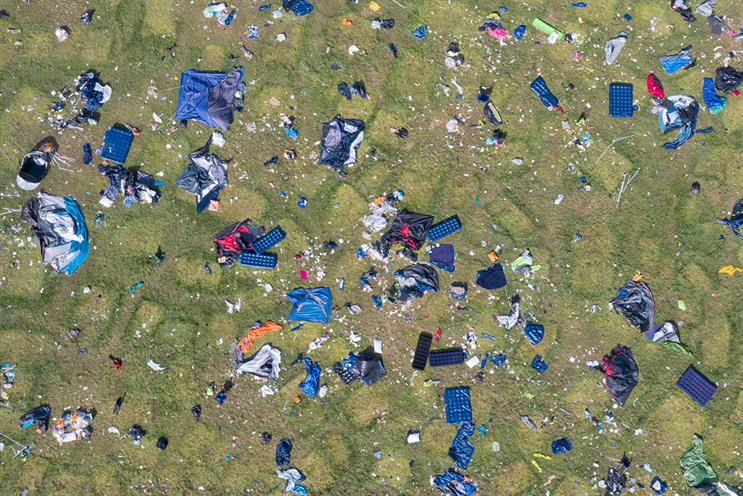 With increased urgency surrounding the plight of our planet coming to the fore in recent years, the experience industry had really begun to double down on sustainability in the pre-pandemic era. Then as the pandemic itself arrived, we saw a transition to more sustainable events as virtual became the requirement.
Now as we gear up for a summer of in-person events ranging from the sold-out Leeds and Reading festivals to Goodwood Festival of Speed and Fintech Week London, and with Earth Day on the horizon, I've been spending a lot of time thinking about what can be done to further minimise the experience industry's impact on the environment during this transformative time.
Weaving sustainable practices throughout the event lifecycle
Sustainability forms an important part of brands' corporate social responsibility initiatives now. And as brand experience agencies, it's our responsibility to educate our clients about the specific practices they can implement to minimise the impact of their events and activations. We need to include them in our proposals, work only with suppliers who live and breathe these practices, and walk the talk on event day.
These practices are varied and extensive, but might include using virtual registration and networking tools instead of relying on lanyards, eliminating single-use plastics and looking to materials like bamboo, designing and producing set builds using sustainable materials along with an established set of re-uses in mind, working with venues that have active sustainability programs such as exclusive use of LED-only lighting, and partnering with organisations to prevent food wastage.
We should also all strive to develop standardised internal sustainability goals and work together to develop frameworks that inform each and every project we work on – take industry organisations such as Isla, launched in 2020, who are a great example of the work being done in the way of standardisation
Read the entire piece via Campaign magazine here.
Can we operate sustainably as in-person experiences return?